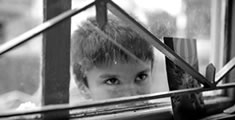 Information about the disability of the child
A Pediatrician
A Psychologist
A Language Therapist



They are professionals who can give a diagnosis.

The therapy
When the diagnosis has been given, the therapy will be set by the professionals and the parents and institutions will have to abide to it to help their child.
About school services
The NCRD of the Ministry of Social Security or the SEN Department of the Ministry of Education can help for the appropriate school for the child.
Local Policies
The Protection of the persons with disabilities is catered by the Ministry of Social Security within the NCRD.
The Government of Mauritius since January 2010 has sign the Convention for the Rights of Persons with Disabilities.
Back to top