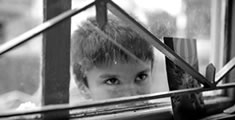 LEKOL ANOU GRANDI started on the 14 January 1999 with one child, Amsi, who presented some signs of developmental disabilities and a staff complement of 3 persons. The school was set up to give a quality care and education, providing the special education that the child needs and taking care of the child's potential.  Anou Grandi School provides that special education, to children from 6 to 16 yrs, which includes helping students to have as normal an experience as possible in a school environment. Since 10th January 2010, the school welcomes 96 students.


The classes are:
Pre-elementary level
Elementary level
Intermediary level
and the Superior level

Our school is a place where families know their love ones will be cared for with respect and encouragement to reach their highest level of independence. Our children come from the Northern, Eastern and Central districts. As from 2009, the school has been made a registered Centre for the Certificate of Primary Education (CPE) examinations.
Back to top